Latin Cooking That Works For Your Busy Schedule!
YOU ARE BUSY! But you don't have to give up the Latin food you love and connect with. Here you'll always get easy Latin recipes that you can whip up in no time with ingredients you can find easily.
Panamanian Flavors 🇵🇦
Check out these flavorful comfort food recipes from my beautiful country Panama. You'll love them once you try them!
👋🏼 Hola, I'm Nadja!
I'm the writer, recipe developer, and photographer behind Nashi Food. I share Panamanian & Latin recipes made EASY, so you can fit them into your busy schedule ~ even when it's just 2 people! I will make sure that You can still enjoy the Latin food you love and connect with.
🌟 Popular Recipes
Discover the most viewed, tested, and loved recipes by our readers! Make them part of your weekly meals menu.
Easy Instant Pot Recipes
Are you looking for delicious and Latin-inspired Instant Pot Recipes? If you are a beginner, try the lentils or the kidney beans! If you enjoy new flavors, try the Panamanian Chicheme.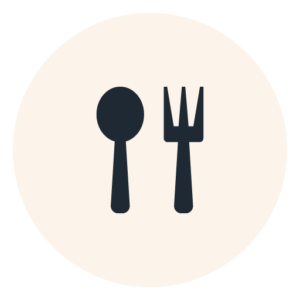 Our Favorites
Check out our recommendations page, which lists our favorite kitchen items, books, and blogging resources.
What's New
Check out the latest blog posts and recipes published on Nashi Food...
Recently Updated
Check out the recently updated blog posts with more information published on Nashi Food...
Fall Recipes
Featured On